A delightful farmhouse and cosy cabins on an enchanting farm
The traditional farmhouse and two handmade cabins are nestled in the foothills of the Black Mountains in Herefordshire. Ritty Farm sits on south facing slopes of mature oak woodland and beautiful wildflower meadows that roll down to the magical Escley Brook.
Being at Ritty Farm
Sleep in super comfy beds, lie on a rug in the meadow or laze in a hammock listening to the waterfall. Rewild in the wood, swim in the brook, there are many of ways to experience the therapeutic benefits of nature here at Ritty Farm.
Roast food on the fire and wonder at the stars before a cosy night by the burner. Take the opportunity to be with yourself and each other in a very special place.
"This is the most beautiful place we have been to....never have we felt more calm and relaxed. These have been the best days of our lives. "

Sarah and Paul.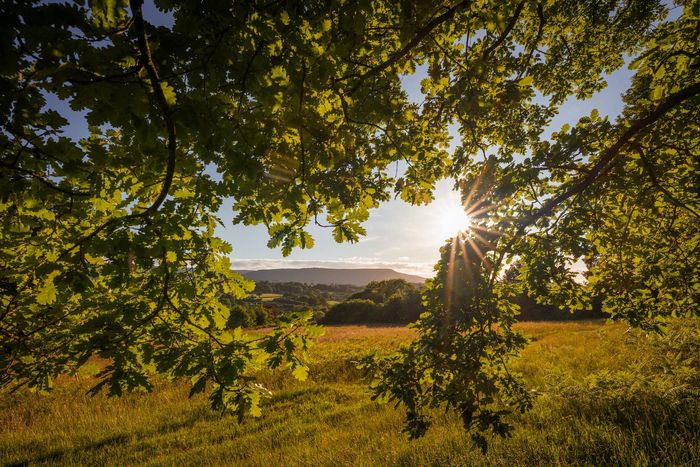 Retreat to Ritty Farm
Our spaces are welcoming, warm and cosy.
They are beautiful, simple, and handmade.